Medical Supplies - Bath Aids
Medical Supplies – Bath Aids
Older adults and people with injuries or disabilities who need assistance with bathing often find the activity to be both physically and emotionally demanding, as do their caregivers. Older adults may resist assisted bathing because it's physically painful, it's embarrassing, or it represents a loss of autonomy. Bath and shower aids can help people to remain independent in the bathroom. If washing is becoming difficult, you might find it helpful to introduce some of the bathing aids available.
Stone-Lang carries a wide variety and assortment of bath aid to help make it easier for both those needing assistance and their caregivers.  Give us a call at Stone-Lang or stop by one of our locations to see how we may be able to assist you with all your medical supply needs.
Some of the items we carry include the following: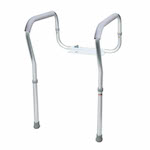 Raised Toilet Seat w/ Arms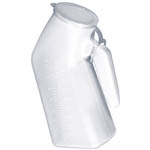 Bariatric Bedside Commode

Outstanding Medical Products and Hearing Rehabilitation
Choose a medical supplies company who can fully support your health needs. When it comes to a wide range of excellent medical supplies, turn to Stone-Lang Co. We are a premier medical supplier that offers high-quality medical products, including hearing aids at our convenient Paducah, Murray, and Fulton, KY locations.
Paducah, KY
Stone-Lang Co. Paducah Office
2620 Broadway, Paducah, KY 42001
Phone: 270-442-3561
Hours of Operation
Monday to Friday | 8:30 AM – 5:00 PM
Saturday to Sunday | Closed
Murray, KY
Stone-Lang Co. Murray Office
210 South 12th, Murray, KY 42071-2340
Phone: 270-753-8055
Hours of Operation
Monday to Friday | 8:30 AM – 4:00 PM
Saturday to Sunday | Closed
Fulton, KY
Stone-Lang Co. Fulton Office
424 Lake St., Fulton, KY 42041
Phone: 800-949-5728
Hours of Operation
Thursdays | 9:00 AM – 4:00 PM
Other days and times by appointment.